Designed to measure customer satisfaction at Chipotle stores, ChipotleFeedback is a survey that asks a series of questions about customer satisfaction at the restaurant. Chipotle desires to gather as much information from its customers as possible so that it may adjust the company's performance accordingly. To make the survey convenient and accessible, it was made available online.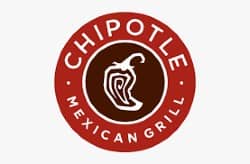 Several methods are available, including online and mail-in surveys. It is mainly the purpose of this article to highlight some aspects of the Mail-In entry process.
ChipotleFeedback Mail-In Entry Method
Participants in the ChipotleFeedback survey via the Mail-In method follow different steps for American and Canadian entries. Participating in the survey can be done in the following steps:
US Residents: On a 3½"x5″ card, entrants should hand-write their complete name, valid email address, street address, city, state, ZIP code, telephone number, and date of birth in MM/DD/YYYY format to receive one entry. Send the completed survey in an outer mailing envelope with appropriate postage to Chipotle Feedback Customer Satisfaction Survey Sweepstakes, PO Box 251328, West Bloomfield, MI 48325. There is one (1) entry per Mail-In Entry. A participant will receive one (1) entry into each applicable Pool for each Entry Period following this method of entry.
Canadian Residents: The survey is open to anyone who meets the minimum eligibility requirements by visiting https://alternatemethodofentry.com/014866 and completing and submitting the registration form.  Once the registration form is downloaded, follow the instructions to save it as a PDF file with the barcode.  By the end of the Entry Period, please email the PDF to [email protected]. 
Postmarks and receipts for mail-in entries must be received by the respective deadline. Entries by mail must be legibly handwritten. Entries that are mechanical reproductions, postage-due, or submit entries in excess of the following limits will not be accepted. Entries that do not include a verifiable and legible return address will be deemed incomplete and therefore invalid.